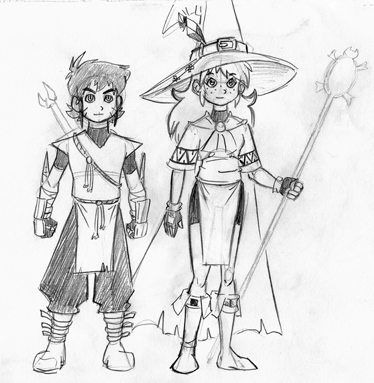 Concept art of Unagi and Cerise.
They have boots on!
Cerise came a long way, I have earlier art I am relunctant to show, but this was when I was heading to a design I felt was getting closer. However, she wasn't spunky, and she needed a spunkier look.
As for Unagi, I wasn't feeling the boots, and to give Unagi a more closer and consistent Dragon like appearence, I designed him with clawed feet.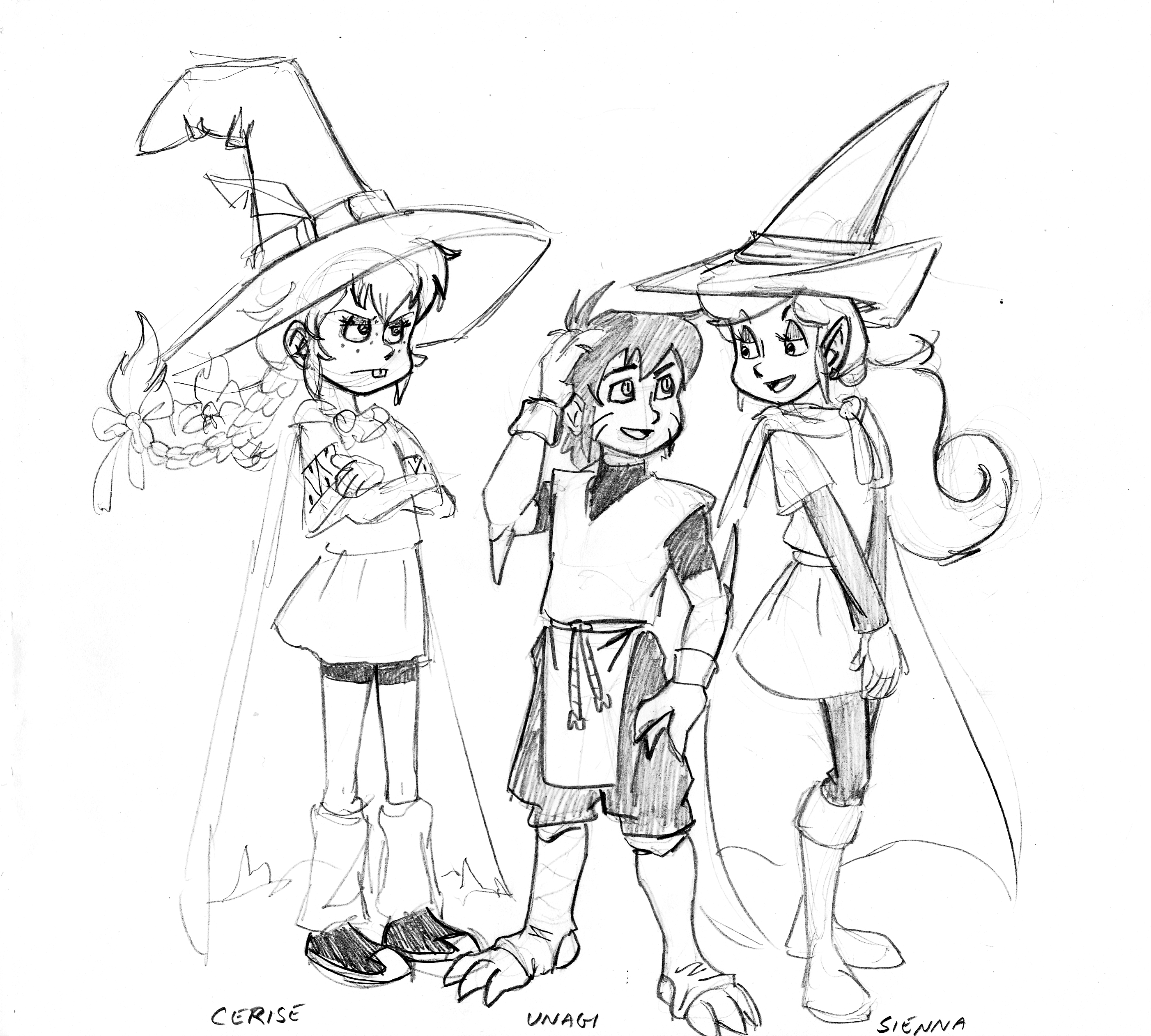 Concept art of Sienna, a fellow witch and rival of Cerise for Unagi's attention.